We're always eager to meet talents, so check out our open positions.
About CodeCamp#2
Duration: 3 months
Onboard: 15-May 2023
Who can attend? 
+ Fresh Graduated or final / 4th-year students in (or relevant to) Information Technology major
+ Proficient English communication skills 
+ Passionate in Software Development (Web/Mob/AI) 
Sharpen your skills with our

Internship
thumb up if you're interested in
English Speaking
English is our main language at workplace as well as our clients. 
Work in interesting projects
Hand-On experience
We have interesting projects which is needed your hands of supporting. Are you passionate in Web / Mobile development? 
3 months duration
Ideal Software Engineer Internship
You will be trained with duration of 3 months without any obligations afterwards. 
On the other hands, you're welcome to join all company activities & enjoy a life at TechSoft belike. 
3 months duration
Internship Ceremony
After the duration of internship 3 months, you will be certified of having successfully completed an internship program at TechSoft. In addition, there are chances to land the new job title to become TechSofter, cheers!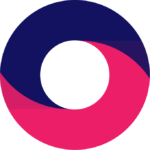 Send your CV by English
Share with us your background, related work experience, and other essential information.
Attend Online Test
You're called to attend the online test after passing the CV screening round via the Application Form.
Interview & Hiring sessions
Join in the interview session and having the hiring session with hiring manager on the date. 
Onboard as TechSofter member
At this stage, you're welcome to become one of our members!